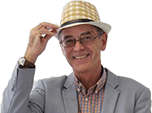 Can I prevent the council from putting lines outside my house?
I have lived at my house for 22 years and never had a line outside my house. Around 2012 the council painted one and I complained and it was removed. Now they are trying to do it again. What can I do?
Asked on by Nihal

Answered by
Honest John
If you have a dropped kerb entrance then you have access to your garage and the yellow line merely places restrictions on vehicles parking in the street outside your house. You don't own the street.
Similar questions

What are the rules and regulations for storing my caravan on the street?

Do you know how the law works if I park outside the gate of my own yard, only obstructing myself? The pavement ends, then there is my yard entrance, then the pavement starts again. When I'm across the...

Are bull bars now illegal? I want to fit a front bar because people are forever bumping me on our street.