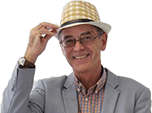 Can I SORN my car to avoid paying the extra £40k VED supplement over the winter?
Having recently purchased a Morgan Roadster I have been hit with the £40K+ VED supplement of £320 making a total VED of £465 for this year. If I SORN the vehicle over winter, will I save on the £320 annual supplement as well as the standard £145 annual VED?
Asked on by Greenfield

Answered by
Honest John
Yes, you don't have to pay any of the £465 while the car is on SORN. The idea is you are not using the car on the road so will not have to pay 'road tax' for it. (VED is soon to revert back to 'road tax'.)
Similar questions

A relative has had an illness recently and hasn't driven for about three months. His car is parked up on his drive. He's not likely to be able to drive for a while yet, but doesn't want to get rid of the...

Why has my monthly road tax suddenly increased by a pound or two?

The Worldwide Harmonised Light Vehicle Test Procedure (WLTP) is being introduced for all new cars registered from 1 September 2018 and the new car I had ordered from Ford in May 2018 will not be delivered...