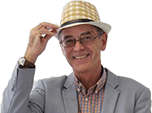 I car reversed off a drive into me as I was carrying out a three-point turn - who is at fault?
I was doing a three-point turn at the bottom of a cul de sac and as I clicked out of reverse to go forward, a car reversed off their drive into me. They are claiming we were both in reverse for a 50/50 claim as that's their best option. I'm saying they are at fault for reversing into the road when it was not safe to do so. My front dash cam you can hear me click out of gear before the crash, but shows me still moving slowly back.
Asked on by Kirsty Varley

Answered by
Tim Kelly
If they reversed off their driveway into you on the road, it is their fault. 50/50 never benefits anyone
Similar questions

I was reversing down a narrow road on the left-hand side in my van. There were cars parked all the way down the right-hand side of the road. A car that was parked there decided to pull out and I bumped...

My boyfriend used my car without telling me. Guess what? I got a call that he had an accident - what do I do? Am I now liable for this?

I was following a car (which had been indicating left for a while) which appeared to be following the main road round to the right. I was taking the left option (actually straight on) and then the car...