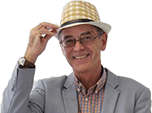 Do I have to have my car serviced at a main dealer to preserve the warranty?
I have recently purchased a three-year-old Toyota Auris. Do I have to have it serviced at a main dealer to keep the remainder of the warranty or can it be done by any garage?
Asked on by Timothy James Stocks

Answered by
Honest John
Yes. Definitely worth sticking with the Toyota dealer to keep your last year of warranty. In theory, as long as the independent does everything precisely to Toyota standards and this is fully detailed on the invoice then under EU law it should still be covered, but usually an independent cannot do everything precisely to Toyota standards and doesn't have the time to detail it all on the invoice. You would also miss any Toyota in-service update.
Similar questions

What's the best diesel car for a minicab?

I bought a Toyota Auris from a main Toyota dealer a week ago. The car is a 16 plate, with only seven miles on the clock when I bought it. The car was a Toyota fleet car, so was unused for over a year....

I have a quandary as to which car to sell. My wife is getting a company car and we need to sell one of our current vehicles, comprising a 2015 Hyundai i30 diesel on 21,000 miles (worth around £8000) and...
Related models

Sharper looking than original Auris. Good quality feel to the interior. Popular hybrid version offers low CO2, 60mpg, low maintenance and phenomenal reliability. Well built.