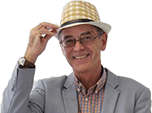 My diesel won't start in the morning - what's wrong?
My Peugeot 407 2.0 HDi won't start in the mornings. If I roll it down a hill it will start and it starts any time when warm. Any ideas?
Asked on by Malcolm Clivery

Answered by
Honest John
Failed glowplugs. It's a compression ignition engine which is why rolling downhill starts it and it starts when warm. But needs the glowplugs to glow to start on a level surface from cold.
Similar questions

I have a 2007 Peugeot 207 1.6 HDI, with 83,000 clocked miles. Basically, the longer the car sits unused, the more blue smoke it puts out when it starts and also the harder it is to start (cranks slower...

I recently bought a Peugeot 407 HDi and every 450 miles the engine runs rough for 10 miles/minutes, i.e will not maintain constant revs when cruising. When it's stopped black smoke comes out. After placing...

My Peugeot 407 (automatic) is stuck in third gear. When I move the gearshift from drive to manual the display refuses to show which gear I'm in. Any idea what's wrong?
Related models

Good, sharp steering and handling. Excellent 2.2 173PS diesel engine.