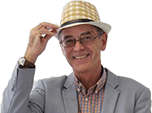 What is better over a six-year period - leasing or buying?
What is better for cost over a six-year period - leasing or buying? I'm looking at a small hatch like Volkswagen Polo or Honda Jazz.
Asked on by Roy Britton

Answered by
Honest John
What you do is you write down the deposit. Then you add the total of all of the monthly payments. Then you compare that amount with what you can buy the car for at a discount. If comparing a lease with a PCP, same thing: deposit, plus total of all the monthly payments and then add the guaranteed future value (GFV) and compare that total with a discounted cash price for the car. Whether you lease, PCP or buy you will still have to service the car every year, buy tyres and brake parts and fix any damage.
Similar questions

I am currently in a three-year personal van leasing and my circumstances have changed so I need to get out of this. I am 18 months into it - is it possible to get out?

What are the pros and cons of buying versus leasing a small car?

Given what is reported to be happening to used diesel car prices, what effect is this likely to have on leasing prices for early next year?