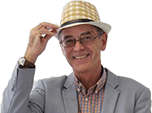 Can I have my air con regassed with older refrigerant?
Can I have my 2017 Peugeot 3008 air con regassed with older spec refrigerant substituted to cut costs?
Asked on by axel9

Answered by
Honest John
No way. It must be regassed with R1234YF. Because of this scandal, the price of the old R134a has now risen to close to the price of R1234YF. Happily, the European Parliament is now looking into lobbying meetings between interested parties and EU commissioners that lead to this sort of thing.
Similar questions

I am looking for a recommended garage/specialist to top up the air conditioning on a 2004 Toyota Corolla in the Poole, Dorset area

My Ford Transit Custom's air con is cold, but sometimes goes warm. There's no pattern to it. It's had a new relay and regas. When it's warm the fan isn't running, what could the issue be?

I recently took my 2015 Ford Fiesta auto (12,000 miles) for its three-year service at our local Ford dealer. We had agreed a price for the service and MoT, but they asked if I wanted to pay £25 more so...
Related models

Well-finished, stylish cabin. Well-equipped as standard. Full-colour digital instruments on all models.