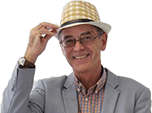 How reliable is the Ford Focus and Fiesta auto?
Do older (2016-2018) Focus and Fiesta have auto gearbox problems?
Asked on by Ray Couzens

Answered by
Honest John
Depends which one. Previous model Fiesta autos were all 6-speed dry clutch Powershift and these were troublesome. Current model Fiestas from late 2017 are 6-speed torque converter and okay. Previous model Focus 1.0 EcoBoost autos were troublesome 6-speed dry clutch Powershift, but 1.6 and 1.5 EcoBoosts switched to 6-speed torque converter, which are okay. Current Focus are all 8-speed torque converter auto and very good.
Similar questions

I'm thinking of buying a new Ford Kuga with the Powershift auto box, but have heard various adverse reports about reliability and performance of these boxes. I would be very grateful for your opinion.

I need a reliable used car that will comfortably cover 15,000 miles a year. My budget is £7000 and I've been told to buy a diesel. I quite like the Toyota Yaris and Ford Fiesta. Which would you buy?

I am thinking of buying a 2012 Ford Fiesta. What are your views of the automatic gearbox on this model?
Related models

Sharper look for the updated Fiesta. Comes with Ford's award winning 1.0 EcoBoost three-cylinder.

Relaxed but still enjoyable to drive. Flexible 1.0-litre EcoBoost and 1.5-litre TDCi engines. Interior improved over old Focus. Useful safety and convenience technology.