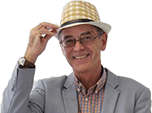 Should I have to wait two weeks to get the V5C for a used car I bought from a dealer?
I purchased a car two weeks ago from a reputable garage, however, they say I have to wait another two weeks for the log book. Can I ask for my money back?
Asked on by Joyce Hart

Answered by
Honest John
Similar questions

I bought a used Megane Scenic in January 2013. The seller is known to me (son of a work colleague) and his dad mailed the log book to the DVLA the next day, registered from work. I heard nothing for over...

My BSA was registered in October 1979. When does it become eligible for historic status as far as DVLA is concerned? Their website suggests they have only got up to January 1979.

I am looking to sell my car but cannot find the V5C logbook. What is the procedure for getting a new one and will this delay the sale?