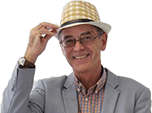 Which model Fiesta comes with a torque converter automatic?
I want to buy a nearly new Ford Fiesta similar to my Ecoboost Powershift. I understand that the later model year cars have a torque converter and are more reliable than my 2015 dry clutch version of the auto box. What is the earliest model year I could buy to guarantee a torque converter auto box if I wanted to remain a Fiesta owner? My budget sadly won't stretch to brand new.
Asked on by Page the Oracle

Answered by
Honest John
Only the latest generation Fiesta with the new body are the 6-speed torque converter. That's the model from December 2017 onwards. All previous generation Fiesta automatics were Powershift. We have had wind of new Fiesta 6-speed torque converter autos being discounted to £15k, so worth scouting the Internet.
Honest John recommends

– find and buy your perfect car, in just a few clicks
Similar questions

I am thinking of buying a 2016/17 Ford Fiesta automatic but am worried about the Powershift gearbox. Did Ford sort out the problems in later models?

I want to buy a small car that will fit three kids in the back. It has to have decent performance and lots of gadgets - climate control and parking sensors essential and a decent infotainment system desirable....

I have switched jobs which now invoIves travelling 34 miles a day (a pretty straightforward run) so would like to trade-in my Mazda 3 for a more economical car (both mpg and tax band) but one which is...
Related models

Most versions good to drive, especially ST-Line but significantly more refined. Comfortable and practical. Comes with active safety technology as standard.