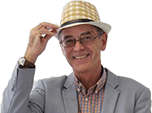 Can you make screen wash yourself?
Can you make homemade screen wash yourself?
Asked on by Derrick grant

Answered by
Georgia Petrie
You could, but it's a lot more effort and won't really save you much money unless you have these items in the house already. We wouldn't bother to make our own. After all, there are ingredients in washing up liquid that aren't suited to cleaning a windscreen, you don't know what damage you could cause. But if you're set on making your own screenwash, mix about 4.5 litres of water with a tablespoon of washing up liquid and half a cup of ammonia or vinegar (vodka would also work).
Similar questions

I bought a used car but when we had a very cold snap I noticed that there was an issue with the rear windscreen. It seems the previous owner had run a mobile disco and had put a huge advertisement over...

I have just taken delivery of a new Vespa GTS 300 and want to protect the underneath from rust which they are renowned for. What is the best product to use?

I am in the process of changing my car and my dash cam will be connected directly to the fuse board. My insurance company says this is a modification and has subsequently increased my insurance by almost...