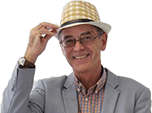 How can I ensure my keyless entry car is safe from thieves?
I am due delivery at the beginning of April of a new SEAT Leon with keyless entry. Is there any reliable way to ensure that the car is safe from thieves with an electronic signal booster?
Asked on by icecake1

Answered by
Georgia Petrie
Similar questions

I'm buying a new Ford Fiesta with keyless entry. What is the best steering lock to get?

Even if you have a Faraday bag, can thieves detect the key frequency as you park-up? Then the thieves have the signal stored in their relay device, or does the key have to be active for them to gain entry?

It seems that keyless entry cars are being stolen at an alarming rate and that you recommend Faraday bags to put the keys in. Is there some technical reason why the keys just don't have an on/off switch...