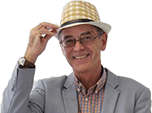 Is a hybrid any good for towing?
I am currently driving a BMW 320d and am due to change. I cannot afford the new model 3 Series, however I could afford a pre-registered current model. I have also considered a C-Class Mercedes, the petrol/diesel hybrids in particular. The current 3 Series hybrid is apparently not homologated for towbar fitment. Should I consider either of the Mercs or stick with a 3 Series diesel?
Asked on by gdracing

Answered by
Honest John
Hybrid cars are generally not good for towing. The Prius is Type Approved to tow, but only a small weight. I think 750kg. There has been trouble with the charge control units on 3 Series hybrids and Countryman PHEVs. (That's the gizmo that controls the amount of charge being introduced to the hybrid battery while it's being re-charged.)
Similar questions

My current car is a four year old Citroen C4 Picasso 1.6 HDI with 33,000 miles on the clock. I tow a small caravan (700kg) several times per year on long journeys, but my regular usage is short trips of...

I am thinking of buying a BMW 320d Auto GT M Sport, do these cars have a problem with towing because of the auto gearbox? If they do, does this apply to other auto vehicles as well?

I need to replace my 11 year old Audi A4 2.0 diesel, which has given excellent service. I want a good driver's car that is compact and not an SUV. The car needs to weigh at least 1500kg as it will need...
Related models

Great to drive yet has a forgiving ride. More space in the back than before. xDrive four-wheel drive available. 320d Efficient Dynamics averages a claimed 68.9mpg.