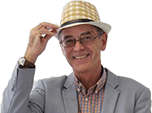 Are Ford Galaxy automatics reliable?
Are there any problems with the Ford Galaxy 2008 automatic gearbox?
Asked on by Michael day

Answered by
Honest John
If they get an oil and filter service every 3 years or 38,000 miles they are generally reliable. But these services cost £250 upwards so are often neglected and that's what leads to the failure of the transmissions.
Similar questions

I'm in the market for a new car to replace my 52-reg Ford Galaxy Ghia 1.9 TDI. I'm looking for something similar and I can't decide whether to go with diesel or petrol. I've noticed the Citroen C4 Grand...

I need to replace my Peugeot Partner with an automatic diesel with a similar load capacity. What is available new up to £25,000?

Do you still recommend Addison Lee for buying a used Ford Galaxy? Just saw some negative comments on other websites. Is it worth getting a mechanic to check them out? How do you choose one over another?
Related models

Good to drive and comfortable. Versatile with foldaway seats. Generally good quality. Diesel automatic option. Plenty of room in all back seats.