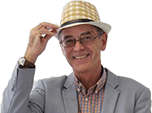 How does black box insurance work?
I have made numerous searches for car insurance and on every one the cheapest by about £50 is a quote from Hastings Direct Smart Miles where you have a black box fitted to your car that records your everyday driving. I am 63 and not really up with all the technology there is today. I was wondering if you have any experience of this way of car insurance? Reading between the lines I think that your everyday style of driving and speed at different times of the day are recorded and you are rated on the results to qualify for this price of car insurance. I would be grateful for your advice as I think I would always be aware that this thing is recording everything you do and the way you do it.
Asked on by Tom.

Answered by
Tim Kelly
Yes, this is indeed what telematics does. It monitors everything about how you drive, where you drive and when you drive. If you are a safe careful driver, you are rewarded, if you are not you are penalised. They can cancel your policy if they think you are reckless or if you are caught speeding. If you have an insurance policy cancelled, it can make it difficult to get a policy in the future. I have in-depth knowledge of telematics and provide consultancy to the insurance industry on it. Personally, I would never have it or want it. If you were forced to have it and had no other option (i.e a young driver he has just past their test) then it can only benefit them. I would want a substantial discount (i.e in the hundreds of pounds) to have one in my car, rather than £50. Try using brokers rather than price comparison sites, or contact insurers directly.
Similar questions

A black box has been fitted to my car and they have caused faulty wiring and now the airbags/seat belts are not working. The box company have offered to pay half, my insurance company have also offered...

I have a black box and have a score of 55 for night driving, the driving I have done between the hours of 2200 hrs and 0500 hrs (which are the time they ask not to drive between) are negligible. I have...

The way my insurer installed my black box messed up my car to the point where the fan stopped working and the engine overheated. What rights do I have against my insurer?