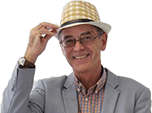 My lease car has been written off - will I get a like for like replacement?
My four-month-old BMW has been written off in an accident. I'm insured through Axa but the car was leased through Alphabet. My policy indicates that because of the age the vehicle will be replaced with a new like for like car. Having never experienced this I am wondering what will happen. Will the insurance order a new car to match or will the endeavour to find a close match from stock or would they normally go back to Alphabet? Who will agree what an acceptable match is? If they do a factory order, I guess this could be a slow process. How long is a reasonable time for them to leave me without the car?

I have a courtesy car cover, provided by the body shop but I assume that this will be taken back once my vehicle is written off - who's responsibility is it to provide transport while my new car is provided?
Asked on by mumfy

Answered by
Tim Kelly
Because the vehicle is a lease vehicle, the new vehicle replacement may not apply. You may find that Axa deal directly with the lease company. New vehicle replacement is generally a benefit of the policy, but this does not mean they are contractually obliged to provide one. If they do provide a new vehicle replacement, you are not entitled to another vehicle. Be careful in your wordings, a courtesy car is given out of "courtesy". Look to see if you have a "guaranteed hire car" which may be provided for up to 14 days in the event of a vehicle being a total loss. If the courtesy car is from the garage, they will want it back as they are not repairing your car.
Similar questions

Do motor insurers charge higher premiums if a car is leased rather than owned by the insured?

At what point in time does my responsibility for a leased car's insurance cease?

My car is a lease car. I will probably sort another one out before the term is up and put my present car in the garage until they take it away. The insurance will have been changed over to the new car....