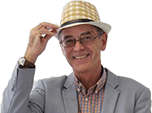 We bought a car that claimed to have an RAC inspection report but it is faulty - what can we do?
My son bought a Volvo V50 from an RAC approved dealership which came with an RAC inspection report which gave it a clean bill of health. These were major deciding factors in the buying process. The dealers is be part of the Trading Standards Codes scheme and has their logo on the website. Long story short, it's a lemon. The dealer just puts the phone down when I call. Now I discover that he writes out the 'RAC' inspection report himself. The RAC local representative ignores all requests for help. The car is unusable and sits on their drive. What are the options?
Asked on by peterc2

Answered by
Honest John
Reject the car and take the appropriate legal action against the dealer. You might even additionally consider suing the RAC for advertising a service that does not exist, or at least take it up with the Advertising Standards Authority. See:
www.honestjohn.co.uk/faq/consumer-rights/
To prove the condition of the car, use
www.scotiavehicleinspection.com/
, then sue the RAC for the cost of this. You might even consider using the RAC Used Vehicle Inspection Service to check out the car because they probably have no record of it since they did not inspect it in the first place.