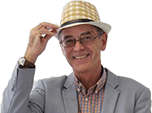 Why don't manufacturers offer factory fitted dash cams?
While reversing cameras are now common on cars I am not aware of any manufacturer offering a factory fitted dash cam even at extra cost? Such a feature could easily be incorporated in the interior mirror mount and would be far preferable to some of the things you see hanging on the inside of windscreens. What do you think is the reason makers are not offering this?
Asked on by HJ 2013

Answered by
Andrew Brady
Citroen offers one on a number of its models including the C3 and the new C5 Aircross. We agree with you that it's odd that it's not more common - we ran a C3 for six months and much preferred its hidden ConnectedCam to an aftermarket unit. I guess it comes down to cost, but we're sure we'll see more built-in dash cams in the future.
Similar questions

Do some European countries impose penalties on drivers who have sat navs in their cars if they have a speed camera warning facility, even if they are switched off and put in the boot? Are there any similar...

I have decided its time to invest in a dashcam that will record both front and rear footage, but we need one with good resolution, at least 12 hours constant recording on battery alone, zoom facility to...

Are there sat navs that include a dash cam and the ability to make hands free phone calls?
Related models

Comfortable seats and ride quality. Much improved interior quality. Standard built-in dash cam on Flair models.

Latest C5 ditches saloon body in favour of SUV styling. Promises to have very comfortable ride quality.