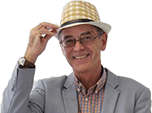 Why don't manufacturers offer factory fitted dash cams?
While reversing cameras are now common on cars I am not aware of any manufacturer offering a factory fitted dash cam even at extra cost? Such a feature could easily be incorporated in the interior mirror mount and would be far preferable to some of the things you see hanging on the inside of windscreens. What do you think is the reason makers are not offering this?
Asked on by HJ 2013

Answered by
Andrew Brady
Citroen offers one on a number of its models including the C3 and the new C5 Aircross. We agree with you that it's odd that it's not more common - we ran a C3 for six months and much preferred its hidden ConnectedCam to an aftermarket unit. I guess it comes down to cost, but we're sure we'll see more built-in dash cams in the future.
Similar questions

Which is the best dash cam to buy?

I am in the process of changing my car and my dash cam will be connected directly to the fuse board. My insurance company says this is a modification and has subsequently increased my insurance by almost...

My Kia dealer is offering a Philips ADR 820 dashcam fully installed (no visible cables) for £250. Is that a reasonable deal?
Related models

Comfortable seats and ride quality. Much improved interior quality. Standard built-in dash cam on Flair models.

Very practical. Comfortable thanks to extra foam in seats and Progressive Hydraulic Cushions. Quirky.