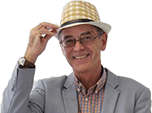 Are there any dashcams that run off their own power for 12 hours?
I have decided its time to invest in a dashcam that will record both front and rear footage, but we need one with good resolution, at least 12 hours constant recording on battery alone, zoom facility to read no plates, plug to cigar lighter option and the option of buying three more windscreen mounts for other cars. As we have two classic cars without cigar lighters it's very important that the camera will run on battery alone for a decent time without the need to power it up from another source.


Asked on by Richard Parker

Answered by
Georgia Petrie
It's going to be impossible to get everything you want in one camera. Firstly, there are no dash cams that offer a 12-hour battery life because none of them have a large enough battery. We suggest getting one of the dash cams recommend below and an external battery pack — like the ones that can charge up phones on the go. A battery pack mean you'd have to charge the battery pack at your house every day or every few days, then plug it into your dash cam in your car — which is a faff. But leaving a dash cam plugged in constantly will just run your car's battery dead.
As for the dash cam, I would get the Nextbase 512GW and 512GW rear cam (hardwired at Halfords) because it records great quality footage — 1440p @ 30fps (but 1080p @ 60fps is better because the 60 frames per second make the video smoother). While in stand-by mode the camera draws a miniscule amount of power from its internal battery, 1.2mA (0.0012A). The camera's internal battery could sustain this standby mode for days. If it detects a movement on the forward, backwards, or left and right axis, it'll start recording. You can read the review, and see sample footage of the 512GW here (the rear camera review will go up in the coming weeks):
kit.honestjohn.co.uk/reviews/review-nextbase-512gw.../
Similar questions

My Kia dealer is offering a Philips ADR 820 dashcam fully installed (no visible cables) for £250. Is that a reasonable deal?

My car got keyed recently which got me thinking about recording while away from my car. What is the best/cheapest option when looking to purchase something that can record motion/incidents on outside of...

Do some European countries impose penalties on drivers who have sat navs in their cars if they have a speed camera warning facility, even if they are switched off and put in the boot? Are there any similar...