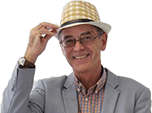 What are the best spark plugs for my car?
Which spark plugs are best for my 2003 Volvo V70 2.4 petrol?
Asked on by Stewart Hastingss

Answered by
Alan Ross
You could use either Bosch FGR7 DQE+ or Champion RC89 TMC. Both should have a 1.4mm gap.
Similar questions

Every few weeks I have to take the same spark plug out to clean oil off of it because it starts misfiring. Could you please tell me what the problem may be?

I was a little concerned to read that a Ford dealership in Bristol had consulted with Ford, and suggested that seized spark plugs could be "smashed out of the head". Why? Hardly good engineering practice. The...

I have a 2011 Vauxhall Astra that went into limp mode when I was going about 65mph. I pulled it off the road and the car would not start, it would crank but not ignite. After being recovered home I had...