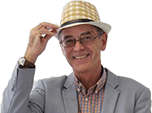 What's the best 1080p dashcam?
Can you recommend a good dashcam with a suction fitting which is at least 1080p resolution and has the ability to record for a while after parking in a supermarket car park?
Asked on by tmmitzzie

Answered by
Georgia Petrie
There are several that fit your requirements, but you haven't mentioned a budget. We recently tested the Garmin 55 dash camera, which records in 1440p (but 1080p at 60fps is better because the 60 frames per second make the video smoother), and has an excellent 30-minute battery when unplugged. However, it has a magnetic mount which fixes onto a tiny circular adhesive mount. You can see pictures in the review. It's £120 and the full review is here:
kit.honestjohn.co.uk/reviews/review-garmin-55/
The Vantrue N2 has a 'Parking Monitor', which uses the cameras' motion-triggered capabilities to start recording if something moves near your car. You'd need to hardwire the dash cam or get an external battery pack though. It records in 1080p Full HD, comes with a suction mount and is about £116 on Amazon. Full review here:
kit.honestjohn.co.uk/reviews/review-vantrue-ondash.../
You have the option of the Anker Roav. Like the N2, it has an impact-triggered parking mode. But it isn't necessary to hard-wire the Roav for this to work, it runs on battery power alone like the Garmin 55 does. Whenever an impact is detected, the camera records for 30 seconds. According to Anker, the Roav's battery is large enough to record up to 30 of these videos. However, the camera takes about 7 seconds to wake up, so there's a chance that whoever bumped into your car will already be gone by then. You also have to manually activate parking surveillance in the camera's menu, which is a faff. It shoots in up to 1080p at 30fps, or 720p at 60fps and costs just £70 — but comes with a sticky mount to make it extra discreet. Full review is here:
kit.honestjohn.co.uk/reviews/review-anker-roav-das.../
One of our favourites for video quality is the £100 Z-Edge Z3. If it detects any motion or vibration it will turn on and start recording, switching off 30 seconds after any movement has stopped. It's powered by the internal battery in this mode, which has enough power for 15 minutes of video - Z-Edge says this is sufficient for 72 hours in parking mode. It comes with a suction mount and Ultra 2.5k Wide Quad HD in 1440p and has a HDR night vision mode designed to give better quality footage at night. Full review is here:
kit.honestjohn.co.uk/reviews/review-z-edge-z3-plus.../
Similar questions

Please can you recommend the best buy front and rear dashcam?

Following a minor collision in which the other driver accepted full liability has made me realise that I was lucky, especially when there were no witnesses. I have decided to invest in a dashcam. Any recommendations?

I had rubbish fly off a lorry that damaged my car. It was going the other way so I have no idea who it was, so have to claim off my own insurance. If I had a dash cam, I might have caught the company's...