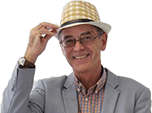 Is it better to have a service before an MoT?
Can you please tell me what the advantages and disadvantages are of having a service before or after an MoT?
Asked on by Muhammad

Answered by
Honest John
If you are dealing with a decent garage they will use a pre-MoT service to check the car over for anything that might fail the MoT and fix it before it goes in for the MoT, saving you the cost of a re-test.
Similar questions

What is the expected price to pay for an MoT?

Is my old Honda Civic 1.7 diesel likely to fail the new emissions test and would it be expensive to correct? If it is trash should I go for a new one to get the benefit of the diesel scheme? My feeling...

I have a 2008 Volkswagen Golf 2.0 TDI. It is not fitted with a Diesel Particulate Filter (DPF) as standard so how will the May 2018 MoT changes affect this type of car?