Volkswagen Scirocco (2008 - )
Last updated 13 February 2015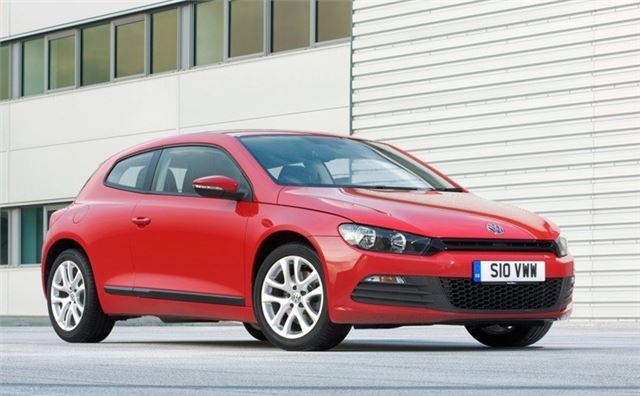 What's good
EURO NCAP 5 STARS:
87% Adult Protection
73% Child Protection
53% Pedestrian Protection
71% Safety Assist
Discounted Spare Parts: www.volkspares.co.uk

What to watch out for
DSG can bog down on take-off.
Poor rear visibility with back seats and integral headrests up.
With DSGs, protective software can delay the message from brake switch to ECU that brakes have been released, allowing car to enter a junction or roundabout on the fuel in the combustion chambers, then momentarily shut off mid-junction.
19" wheels prone to cracking all the way round the rim after encountering potholes/speed humps.
14-12-2009: Official VOSA recall R/2009/110/37E8 of VAG cars with 6-speed dual wet clutch DSG transmission built 1-9-2008 to 31-8-2009 because "In rare cases an incorrect interpretation of the clutch temperature can occur which results in the clutch opening unexpectedly with loss of drive." Remedial action was to update/reprogramme gearbox Mechatronic control unit.
15-1-2011: 2.0 TFSI suffering "coil pack failures", but the fault appears secondary to oil leakage into the packs. More at: www.seatcupra.net
17-7-2011: Misfires seem to be developing on 1.4 TSI and injectors seem to be blamed.
28-7-2012: Single report of 2 faulty Active Chassis Control sensors costing £700 to replace on 3 year old Scirocco just out of warrannty.
9-10-2012: More hot climate problems with 1.4 TSI twinchargers. Reader in the Lebanon has needed two replacement engines.
11-1-2013: Warranty on 7-speed dry clutch DSG extended to 5 years or 150,000 kilometres in Russia and China.Followed by recalls in Australia, Singapore and Malaysia. Problem is with the Mechatronics unit, replaced in the Singapore/Malaysia recall. The transmission reportedly makes strange noises heard inside the car when shifting from 4th to 3rd, 3rd to 2nd and 2nd to 1st. Outside the car the noise is a metallic and repetitive sound, made when the car goes over speed-bumps. www.autoevolution.com reports that an angry group of French VW owners claim that Seat, Skoda and Audi drivers are also reporting the same problems.
2-8-2013: DMF and clutch failure on 2009/59 Scirocco GT TDI at 25,688 miles.
1-9-2013: 4th cylinder piston ring failure in 29k mile 2009/59 1.4 TSI purchased new and regularly serviced on schedule by Volkswagen dealer. Volkswagen paid for new engine and paid 30% lof labour cost leaving reader to pay £1,000.
8-11-2013: RNS510 integrated sat nav unit fitted as an option to Scirocco has become vulnerable to theft because, apparenty, the coding system used by Volkswagen on this model is easy to re-program and it can be fitted to older Volkswagen models.
4-12-2013: Multiple oil leaks reported from December 2010 Scirocco: from transmission, from rocker cover, from inlet manifold, from timing chain cover, from turbo seal, and from engine sump.
24-7-2014: 2008 Volkswagen Scirocco least reliable new sports car in 2014 Which? Car Survey with reliability rating of 90.2% (still not terrible).

7-11-2014: On 2010 VW Scirocco 2.0TSI DSG, loss of drive experienced several times. Drive recovered by switching off and re-booting the car.
2-1-2015: Stretched timing chain of 59k miles 2009/59 VW Scirocco 1.4TFSI knocked out the engine's timing during the course of an MoT. Requires new timing chain and tensioner. Common problem due to poor manufacturered quality of the timing chains.
1-2-2015: Dual Mass Flywheel of 2012 VW Scirocco 2.0TDI failed at 15,000 miles. Owner billed for £1,624 for new DMF and clutch. DMF made by Luk UK. Central bush had melted and wrecked the clutch. Plenty of material left on the clutch (well above the rivets) and no scoring.
Recalls
3-7-2012: www.autoevolution.com reports We have been informed that owners of Euro-spec VW cars (Polo, Golf and Scirocco) are reporting similar problems to the ones that caused a massive recall in China (500,000-strong). The issue has been reported in France, where owners of the aforementioned cars started reporting hearing strange noises coming from the gearbox, which lead them to believe that there may be a design flaw which wears the mechanisms inside it prematurely. The culprit is VW's latest twin-clutch setup, the seven-speed DSG7, which reportedly makes the 'strange noises' when shifting from 4th to 3rd, 3rd to 2nd and 2nd to 1st, inside the car. However, outside, a different sound is audible, a metallic and repetitive sound which is made when the car goes over speed-bumps. Whatever it is, it sounds serious, especially since owners first began to hear it "a few weeks after delivery" (of the car) - nothing should wear out that quickly. Also, since the problem in China was never really solved, as they just increased the warranty coverage to 10 years, it will be interesting to see how VW handle this problem in a market very close to home - France. Furthermore, the angry group of French VW owners claim that Seat, Skoda and Audi drivers are also reporting the same problems, so If this report turns out to be accurate, it will spark further outrage and may dent VW's famed 'bulletproof' reliability record.
12-6-2013: Australian VW DSG Recall
and Australian VW DSG You Tube Video
Due to electrolysis, the DSG 7-speed transmissions are susceptible to conductive deposits forming in the gearbox control units, possibly causing the gearbox fuse to blow. Should this happen, the clutch will fully open due to power supply failure, causing the vehicle to roll to a stop if in motion. In the majority of cases, the fault occurs when the engine is started with the vehicle stationary. If the fuse blows while the vehicle is in motion, however, a sudden loss of power at the wheels could in certain circumstances occur while the vehicle is being driven. This may pose a hazard to the vehicle occupants and other road users. All other functions of the vehicle (steering, braking, etc.) remain fully active.
Back: Model History
Next: Driving
Share this

Tweet
Similar Reviews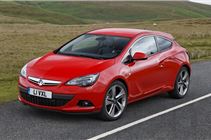 Vauxhall Astra GTC 2011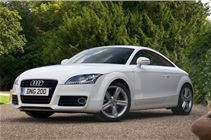 Audi TT 2006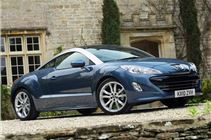 Peugeot RCZ 2010
Owners' Reviews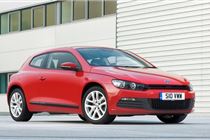 The All-In-One Sports Car
On 31 October 2014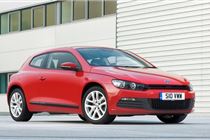 Thoroughly enjoyable.
On 28 August 2014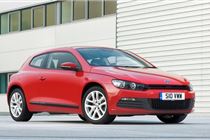 Fantastic car to drive, goes very well, shame about the reliability.
On 30 November 2013