Volkswagen Scirocco (2008 - )
Last updated 13 February 2015
Dimensions
Length
4248–4256 mm
Width
1810–2080 mm
Height
1394–1406 mm
Wheelbase
2578 mm
Boot Space
312–1006 L
Interior
Visibility out of the back window is rather terrible, hampered by the two huge head restraints for the back seat passenger. But I guess if you were driving solo you could fold the rear seatbacks down. And that gives you all of 755 litres of luggage space.
The footbrake is very high, forcing your knee into an unnatural angle under the steering column if you're a left foot braker and making you to push the seat further back than you really want it to be. It felt odd to start with, but I managed to get on with it. I don't think you could drive the DSG one footed because the accelerator pedal is too far below the brake pedal. You'd need to pull your leg right back up to get your foot on the brake, which you might not be able to do in an emergency.
Back: Driving
Next: Specifications
Share this

Tweet
Similar Reviews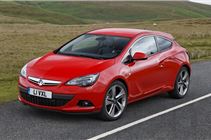 Vauxhall Astra GTC 2011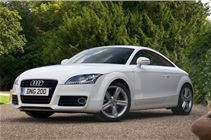 Audi TT 2006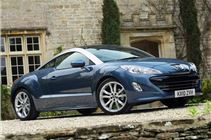 Peugeot RCZ 2010
Owners' Reviews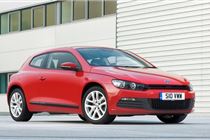 The All-In-One Sports Car
On 31 October 2014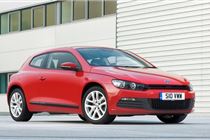 Thoroughly enjoyable.
On 28 August 2014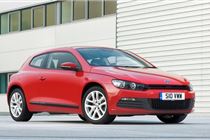 Fantastic car to drive, goes very well, shame about the reliability.
On 30 November 2013