Toyota Hilux (2005 - )
Last updated 17 September 2014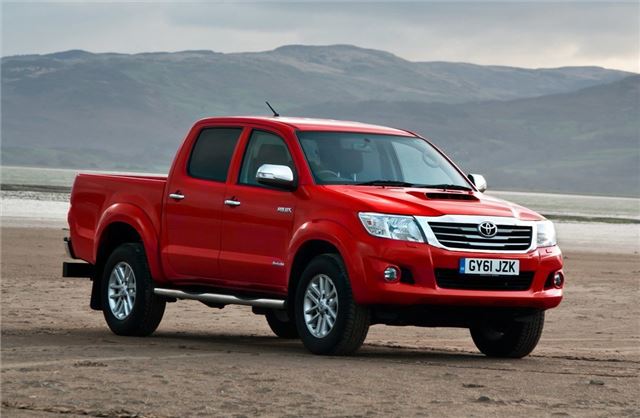 What's good
What to watch out for
RHD UK version initially had 102bhp 2.5 D-4D with 260Nm torque (just 200Nm on two wheel drive version). Also only 5-speed manual (no auto).
Toyota warned that independent Thai imports may not have standard ABS, only have drivers airbag on top of the range models, do not have passenger airbags, seatbelts do not have pretensioners, not child locks on rear doors of double cab, no rear centre headrest, softer suspension on double cabs, less anti corrosion protection.
Breather tube for rear axle only vents on axle so water can get in when deep wading.
Seems to be a serious wet weather problem in Thailand (where most are made and huge numbers sold). Maybe be the breather tube on the rear axle.
High kilometre drivers in Thailand complain of having to renew timing belts every 2 years.
One report of worn injectors on a 3.0 D-4D at just 3 years old and 15,000 miles.
13-7-2013: On belt-cam 2.0 and 2.5 litre diesel engines the waterpump must be replaced at the same time as the timing belt. They are prone to breaking up and when they do they throw the belt off.
Recalls
16-08-2006: Toyota Hilux engine may surge or stall.
June 2009: TSB issued "Free upgrade" of models with 16" alloy wheels and tyres to to 15 inch alloys. If refused, owner may be required to sign a waiver to accept that he knows the vehicle may be dangerous and that his vehicle warranty will be void. Seems that a Hilux failed the Swedish Elk Test on 16" wheels. Latest models are fitted with Automatic Stability Control.
9-4-2014: Precautionary airbag recall announced by Toyota on RAV4s built 2004-2010. Toyota has identified a possible issue affecting the spiral cable assembly in the airbag module fitted to some RAV4 and Hilux models. Due to the shape and location of a retainer for the Flexible Flat Cable in the airbag unit, there may be a risk when the steering wheel is turned of damage to certain circuits that provide connectivity to the airbag. If connectivity is lost, the airbag warning light will illuminate on the instrument panel and the driver's airbag may be deactivated. The vehicles subject to this recall are RAV4 models manufactured within the period June 2004 and December 2010. In total this covers 24,785 UK-registered models, the number split broadly equally between the two models. All the vehicles affected by this issue are being recalled so that an improved spiral cable can be fitted. The installation will take about one hour to complete; the work will be carried out free of charge.
Back: Model History
Next: Driving
Share this

Tweet
Similar Reviews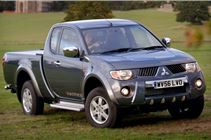 Mitsubishi L200 2005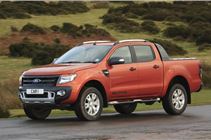 Ford Ranger 2012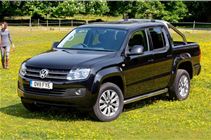 Volkswagen Amarok 2011