Toyota Hilux (2005 - )
Last updated 16 December 2013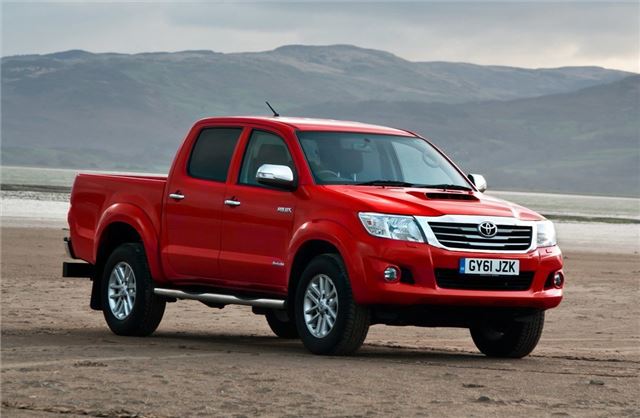 Rugged and very reliable pick-up that's also good to drive. Robust interior.
Not quite a match for the Nissan Navara when it comes to refinement.
Updated 13 July 2013
On belt-cam 2.0 and 2.5 litre diesel engines the waterpump must be replaced at the same time as the timing belt. They are prone to breaking up and when they do they throw the belt off.
Introduction
I don't know about you, but though the new Toyota Hilux was officially available in the UK from October 2005, I have yet to see a road test. It was launched in Thailand, to much excitement, as the Hilux Vigo, in August 2004 and there have been independently imported 163bhp 3.0 D-4Ds.
But, partly because of EU emissions regulations, and partly because UK RHD Hiluxes are sourced from South Africa rather than Thailand, the UK has to make do with officially imported 102bhp non-intercooled 2.5s.

Later, there will be a more powerful intercooled 2.5. And I find it very hard to believe that with opposition such as the 173bhp Nissan Navara and 145bhp Isuzu D-Max 3.0 I-TEQ we won't eventually see a version with Toyota's long established 3.0 163bhp D-4D.

The Hilux one of the World's most popular vehicles, built in 9 countries with 12 million sold in 164 markets. Obviously the USA is the biggest market in the World for pick-ups, but Thailand, where most mid-size pick ups are built, is the second with around 400,000 sold every year out of a total vehicle market of 700,000.

Toyota warns that Thai market Hilux Vigos may not have standard ABS, only have a drivers airbag on top of the range models, do not have passenger airbags, do not have seatbelt pretensioners, do not have child locks on rear doors of doublecab, do not have rear centre headrests, have softer suspension on doublecabs, less anti-corrosion protection and, since Thailand averages 25 degrees centigrade, have no heaters. 
Continued at: Toyota Hilux Vigo 2.5 Extra Cab 2005 Road Test
Also consider...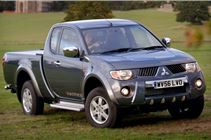 Mitsubishi L200 2005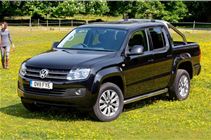 Volkswagen Amarok 2011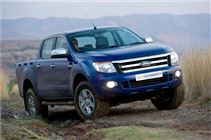 Ford Ranger 2012
Next: Model History