BMW 4 Series Coupe (2013 - )
Last updated 15 April 2014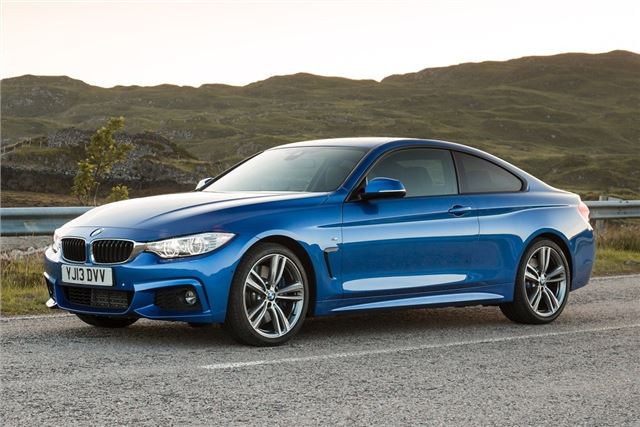 Effectively the replacement for the 3 Series Coupe. Longer wheelbase means more interior space. Will also be Convertible and Gran Coupe versions eventually. Best looking BMW in the range.
Firm ride on larger wheels.
Updated 15 April 2014
Worldwide recall of 489,000 BMW cars with six-cylinder 3.0 litre petrol engines of which less than 3,000 are in the UK. These include the N55 6-cylinder 435i petrol turbo. The screws for the housing of...
Introduction
The BMW 4 Series Coupe is effectively the next generation of the 3 Series Coupe and Convertible but BMW wants it to be a standalone model. So not content with calling the two-door version of its latest 3 Series saloon the 3 Series Coupe, BMW has decided it's time for a rebrand. Step forward the BMW 4 Series. So yes, it is a new series from BMW but essentially that's in name only. 
Of course throwing in new numbers is no new thing. Audi did it when it launched the A5 as a two-door version of the A4 several years ago. What it does do is give the range more of its own identity, helping it sit separately from the 3 Series and adding to its desirability. There will of course be a convertible 4 Series, which uses a folding hard top, set to arrive in March 2014 and an M4 version, due to be launched next summer. Expect that to be quite quick...
In terms of engines you won't be surprised to find the 4 Series follows the 3 Series range. So from launch in October 2013 there will be a 420d, a 428i and a top of the range 435i. The 420d is expected to make up a third of all cars sold and it certainly makes the most sense on paper. It has 184PS plus plenty of poke with 380Nm of torque and yet impressively will average 60.1mpg according to the official figures.
Compared to the outgoing 3 Series Coupe prices have risen. A 420d is £540 more than the 320d Coupe it replaces but then the 4 Series is considerably better equipped with things like heated and electric seats as standard. Total up the value and the 420d actually has £1475 worth of extra kit fitted.
As desirability goes, the 4 Series is right up there alongside the Audi A5. It's a great bit of BMW design and there's not a duff engine in the line-up - every model gives impressive performance. With the convertible and M4 versions in the pipeline, the 4 Series will have few problems emulating the success of the 3 Series Coupe.
Also consider...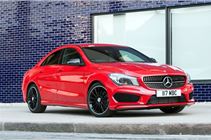 Mercedes-Benz CLA 2013
Lexus IS 2013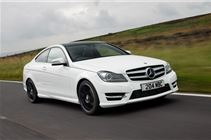 Mercedes-Benz C-Class Coupe 2011
Next: Model History