BMW 1 Series (2011 - )
Last updated 15 April 2014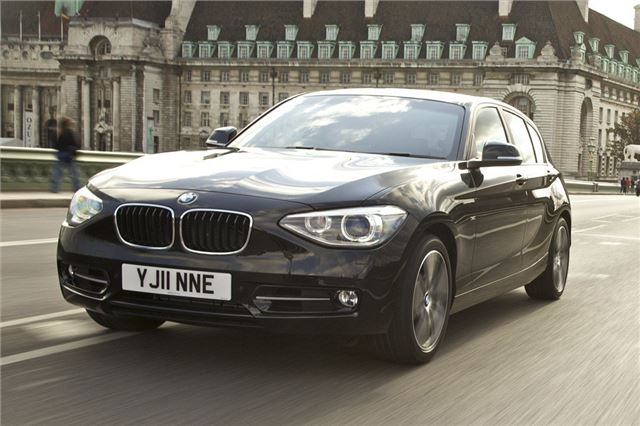 What's good
26-10-2011: Five Star Euro NCAP result: 91% adult safety; 83% child safety; 63% pedestrian safety; 86% safety assist.
What to watch out for
23-8-2011: The sub 100g/km, 116d Efficient Dynamics model was not available until March 2012. The models released in September 2011 are the Sport and Urban designs - neither had the ED engine and so emit 117g/km.
16-7-2013: Parts shortage for front suspension of M135i reported. One 135i off the road for at least 5 weeks following pothole damage.
30-9-2013: Warning about the 'Mobile Application Preparation (6NR)' option at £130. This is ESSENTIAL because it enables the iPhone 'BMW Connected Drive' app, including web radio. BMW UK officially doesn't or won't support a retrofit of 6NR (though 'fixes' are available via idependent specialists).
12-11-2013: Drains to bulkhead vent wells prone to getting blocked with leaves, making wiring in the area vulnerable to moisture ingress. Make sure you keep the drains clear both sides.
Recalls
15-4-2014: Worldwide recall of 489,000 cars with six-cylinder petrol engines of which less than 3,000 are in the UK. This includes the N55 6-cylinder petrol turbo (from 2009). The screws for the housing of the adjustment unit of the variable camshaft timing (Vanos) for the intake and exhaust camshafts could potentially become loose or break. An engine warning lamp 'should ' appear in such circumstances, but if drivers experience any loss of power they should contact their BMW dealer immediately.
Back: Model History
Next: Driving